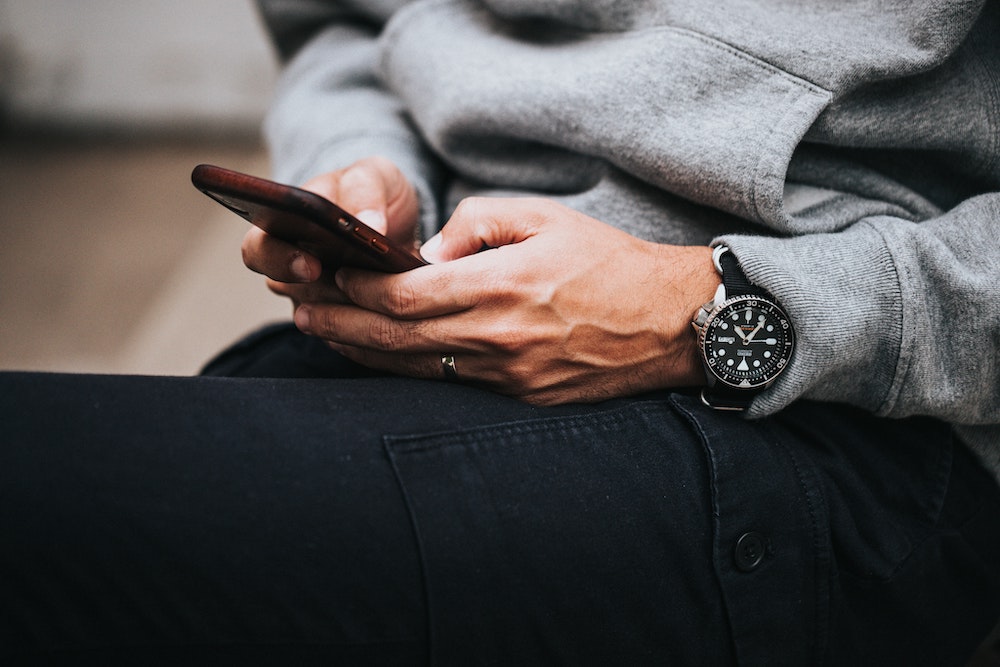 While it may seem simplistic, the main goal of a customer relationship management (CRM) tool is to nurture business relationships to grow your business. A CRM solution with robust mobile access features allows you to manage these relationships throughout their entire lifecycle, from initial marketing, fully through the sales cycle and all the way through the ongoing relationship with inside sales and to customer service. 
Many businesses continue to implement CRM solutions into their workflows. It's one of the fastest-growing software markets out there today and is expected to reach a revenue of $96.5 billion by 2028.
Yet, with the rise in remote work, all businesses—especially those in the manufacturing industry and distribution industry—need access to their critical data from anywhere, not just the office. CRMs with robust mobile access via the Cloud fills that need extraordinarily well.
What do we mean by mobile? Great question. A mobile CRM enables you to use your CRM anytime, anyplace, and on any device or computer. 
A CRM with strong mobile features offers many unique benefits in addition to those typically offered through your traditional legacy software-based CRM. From managing your sales teams remotely to gaining access to your sales, marketing, and customer data from anywhere, mobile CRM is a powerhouse tool for your business.
1. Enable Teams to Work Effectively on the Go
Any successful sales team is constantly on the go. Whether attending trade shows, hustling through airports, working from home, or on the road meeting with clients, your team needs a hub for all the necessary information required to do their jobs.
Your business productivity depends on an effective mobile CRM. Indeed, one study found that 65% of sales personnel with a cloud-based mobile CRM meet their sales quotas, while only 22% of those without a mobile CRM do so.
A CRM with strong mobile features provides easy access to your team's to-do lists, company documents, lead information, sales pipeline, marketing data, and customer information, saving them time and effort. Plus, a cloud-based mobile CRM:
Gives your sales team an overview of their performance and tasks

Allows users and management alike to view tasks, leads, and sales cycle progress and keep close track of sales and marketing pipelines

Improves communication between your sales teams and external partners

Delivers immediate access to customer data

Decreases the number of repetitive tasks your sales team must do, including data entry, pipeline updates, and status changes
2. Improve the Customer Experience
Your customers want personalized experiences. In fact, 72% of consumers say they only engage with personalized messaging. A cloud-based mobile CRM can enable your sales and marketing teams to deliver the personalized experience your leads and target customers crave.
For example, the right cloud-based CRM tool will track the entire relationship from initial lead to deal close. But, it can also track where each lead falls in the sales process and how it's moving through your sales funnel. 
Your inside sales and marketing teams can then personalize their messages based on lead status. Should a lead not move along through the sales cycle, a cloud-based CRM can easily, and automatically, move the lead back to a status where marketing takes over the nurturing process.
By using a mobile CRM, sales teams out in the field can do the same. They can quickly access information about leads while speaking to customers, while on the road, at trade shows, during meetings, and while enjoying networking events. A quick, "Hey, we've met before and talked about…" might just be the conversation that moves a lead further down the pipeline.
3. Visualize & Enter Data Insights From Anywhere
Neither you nor your team have the time to sit and sort through spreadsheets of data, especially when it comes to sealing deals and scaling your business. Like most, you've likely seen that trying to manage sales leads and deals through spreadsheets and emails is not a reasonable solution in this day and age. 
A cloud-based, mobile CRM tool provides simplified visualization of all of your data right from your mobile device, tablet, or laptop. Whether you're in the office or working from home, traveling by plane, or visiting a customer location, you'll always be in touch.
Want to see your current progress toward this week's sales goals? Need to pull up a lead's information during a meeting? Mobile CRM allows you to do so. You can also input lead information such as contact info and notes into your CRM without relying on memory. 
Need to change the status of a lead, move it back to marketing for further nurturing, send a sample, or attach an email? You can do it all with the right cloud-based solution.
4. Simplify Team Collaboration
Mobile CRM makes it easy for your teams to communicate about projects, record new lead information, update customer data, or follow sales quote progress. This improves collaboration between departments, boosting business productivity and resulting in increased efficiency and revenues.
Cloud-based mobile CRM is especially helpful in large enterprises that have teams scattered across continents and time zones. Everyone in your business can access a single source of truth, any time of day or night.
5. Gain Remote Access to Your LeadSmart Channel Cloud
Did you know that 70% of worldwide commerce goes through a channel partner of some sort? This means you not only need to manage your internal teams, but you also need to manage your sales reps, agents, brokers, dealers, distributors, and other channel partners.
LeadSmart Channel Cloud™ from LeadSmart Technologies is a cloud-based CRM platform featuring mobile functionality that enables you to track both your internal teams and distribution partners through our innovative Partner Portal. 
The LeadSmart Channel Cloud™ Partner Portal helps you to fully engage with and manage your partnerships to gain deeper insights into lead development, lead nurturing, customer lifetime value (LTV), partner productivity, and much more.
The cloud-based LeadSmart Channel Cloud™ Partner Portal gives you deep insights into your partner relationships as well as visibility and accountability not previously available. LeadSmart Channel Cloud™ fully automates the process of sending updates to channel partners and allows partners to update leads inside your LeadSmart Channel Cloud™ CRM system.
View Your Critical Business Centers On Your Mobile Device
LeadSmart Channel Cloud™ comes standard with the seven critical business centers you can track for optimum outcomes:
Leads

Activity

Deal

Sales

Customer

Partner

Marketing
Through our mobile functionality, you can view the entire lifecycle of your relationships, from the initial lead through the deal on your mobile device, from anywhere. For example, your partners can register and enter leads directly into your CRM on their mobile devices. Those leads are then automatically tracked and nurtured through LeadSmart Channel Cloud™.
Via mobile, you can quickly visualize your active leads, track your sales team's activity, see new deal data, view projected channel partner revenue, and so much more through our in-depth critical business center dashboards.
LeadSmart: Track, Measure & Accelerate Your Business Growth
LeadSmart enables you to manage and scale multi-channel and distributed revenue teams through easy-to-use software built on the Salesforce Lightning Development platform. Track your leads, collaborate with your channel partners, and grow your business with LeadSmart Channel Cloud™.
To learn more about our CRM or mobile functionality, set up a discovery call with our team today!