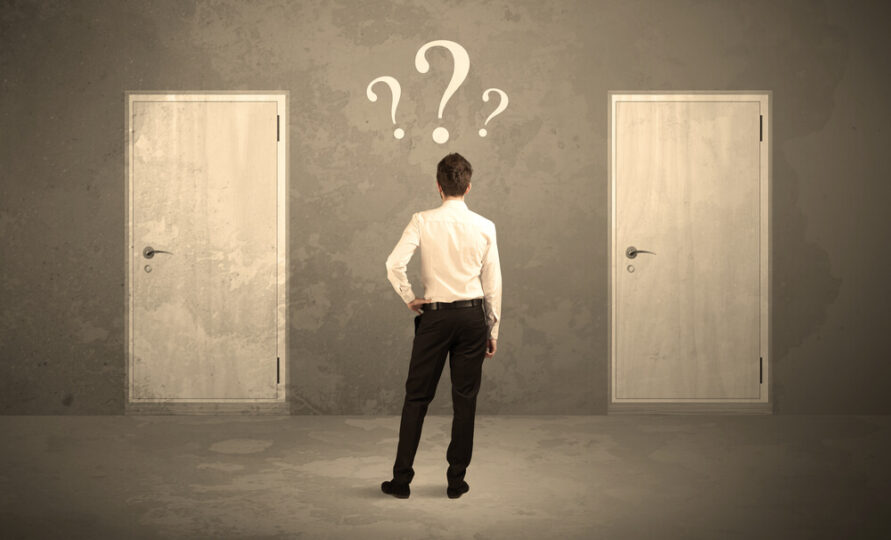 Leads are critical for the growth of your business. Yet, they're only beneficial if they're recorded, nurtured, and developed by your revenue team and your channel partners. 
Outdated email processes, spreadsheets, and clunky software have yet to make this process simple and effective, in fact, they often make things worse. A purpose-built CRM platform is the answer.
Of course, not every CRM system is created equal. Your business is unique and requires a solution that fits your processes, current tech stack, and needs, all while eliminating blind spots in your pipeline.
There's a difference between "off the shelf" generic CRM solutions and true CRM platform systems that bring sales processes, marketing, and ERP data together. True, purpose-built CRM platforms result in deep insights while the other is just a repository for names, phone numbers, and general notes.
The truth is, many CRM implementations fail due to selecting the wrong software solution. But, that doesn't have to be the case for you. Taking the time to work through these key considerations can help you make the best decision for your business.
4 Things to Consider Before Selecting a New CRM
1. What Are Your CRM Goals?
It's not enough to simply know you need a CRM for your business. You must pinpoint exactly what you want your CRM to do.
Are you managing leads and contacts? What about collaborating with channel partners on leads and opportunities? You must have a planned outcome for your CRM versus simply having the software.
Otherwise, you risk selecting software that doesn't offer the right functionalities or that offers way too many and quickly becomes cumbersome and seldom used. Both sides of the coin can hurt your team's productivity and your wallet.
Start by outlining your goals for purchasing a CRM solution. What do you want to get out of your CRM? And remember to be as specific as possible.
For example, you may wish to eliminate blind spots in your sales process for better reporting, decision making, and customer acquisition. Or, like many companies, you might have challenges working with your channel partners such as manufacturers, sales agents, distributors, and dealers.
2. What Features & Tools Does Your Team Need?
Just like leads fuel your business, so do your team members. And if the CRM solution you choose doesn't work for them, what's the point?
Start by getting together with each team within your business to discuss the processes and improvements they'd like to see with a new tool. You can then select contenders that fit the bill.
It's also beneficial to prepare a CRM implementation team composed of employees from various teams within your business. Listen closely to your team. They're probably looking for the answer to the eternal question: what's in it for me? Sales, customer service, and marketing teams want to know how the system will help them individually, not just the company.
Getting your team involved will also help reduce the apprehension that often comes with change and increase buy-in. No CRM implementation is successful without buy-in.
As you work with your team, you're bound to find holes in your current processes or blind spots in reporting, data collection, lead nurturing, and likely sales processes. Take note of these blind spots—you'll want a CRM that eliminates them.
3. What CRM Is Compatible With Your Current Tech Stack?
A common misconception about CRM adoption is that you'll need to start from scratch. This isn't true. It's important to choose a CRM that allows you to connect to other mission-critical business software. And trust us, the perfect tool for you does exist.
A few questions to ask as you consider CRM solutions include:
Is this CRM tool customizable to fit our unique processes?

Is the tool Cloud-based so you don't have hardware compatibility issues?

Does the CRM integrate with your marketing automation tools, and, most importantly, your ERP and accounting systems?
4. What Mobility Capabilities Do You Need?
It's no secret that many companies have found themselves with a completely remote workforce in the past year alone. And to ensure productivity, these companies have embraced mobile technology and its benefits.
A study by app developer Innoppl found that 65% of sales personnel with mobile CRM meet their sales quotas. On the flip side, the same study found that only 22% of sales personnel meet their quotas without mobile functionality.
Mobile functionality enables your team to input leads and information from anywhere, whether they're taking down names during a tradeshow or meeting with potential leads over dinner. The CRM you choose should have full mobile functionality with an interface that's easy to use for all.
Whether your team wants to work in a mobile app or a mobile-friendly browser on a tablet or phone, mobile functionality is critical.
How LeadSmart Delivers the Best CRM Experience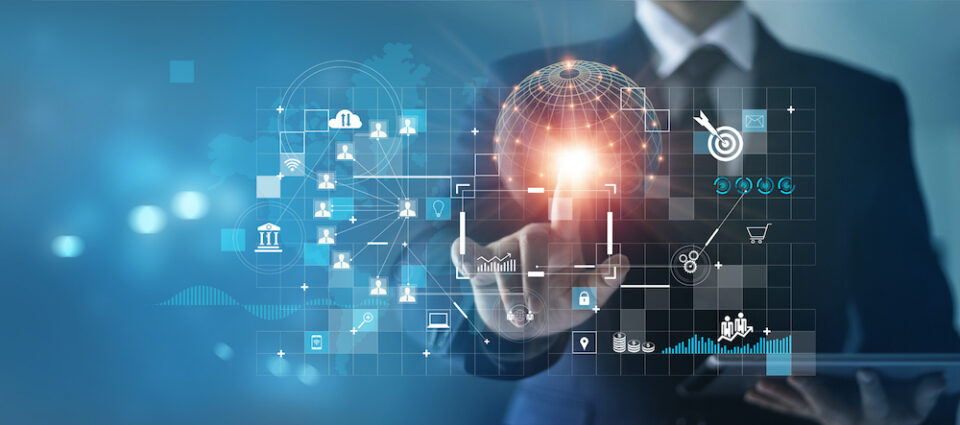 LeadSmart is the best way to track, manage, and accelerate your revenue team's performance to grow your business. 
As a complete visual CRM platform, LeadSmart makes it easy to track your entire sales process, collaborate on leads in real-time, and take advantage of built-in marketing automation tools to supercharge your lead development.
Whether you have a small internal team or a large team with hundreds or thousands of channel partners, LeadSmart can bridge the gap.
Why LeadSmart?
Complete blindspot elimination:

Not sure which leads are turning into revenue? Lacking confidence in your data? LeadSmart eliminates blind spots in your processes to improve your multi-channel marketing and sales operations.
Easy collaboration:

LeadSmart makes collaboration simple with our visual tools. Through our unique Partner Portal, channel partners can automatically receive leads, regular automated reminders about leads or deals, and enter or update leads in the system. These leads are then automatically tracked and nurtured. Plus, you can visualize the entire sales process between your internal team and an unlimited number of third-party partners. 
Results right out of the box:

For some CRMs, it can take months or years to customize the solution before you see results. LeadSmart is different. Even with fully customizable features, you'll be able to see results nearly right out of the box. Plus, you'll start seeing a return on your investment in weeks. This isn't just another software tool—it's a collaborative member of your team.
Mobile functionality for increased productivity:

Our CRM tools are available and easy to use on any smartphone or mobile device through our mobile app or mobile browser-friendly SaaS software. Your team can capture leads and begin the sales process from anywhere.
Custom-designed platform for your business:

LeadSmart isn't a one-size-fits-all solution. Your business is unique and your CRM platform should be too. LeadSmart can be custom-fit to your business through custom features and modules.
World-class technology and data:

Through our unique partnership with Salesforce.com, we're able to deliver industry-leading technology, functionality, and the highest level of data security.
See How LeadSmart Can Benefit Your Business—Set Up a Discovery Call Today!
LeadSmart can help you achieve predictable revenue by taking back control of your sales and marketing operations and bring new light and growth to your channel partner relationships. 
To learn more about LeadSmart or how our CRM solution can benefit your business, set up a discovery call today!